Our approach
ZOUTMAN's growth story started in 1990. Bart and Peter Sobry discovered that many companies were looking specifically for sea salt, mainly because of its gastronomic and ecological benefits. However, the quality of sea salt often left much to be desired. At that time, sea salt was not yet suitable for industrial use, so that it was mostly used as road salt.
The brothers soon made it their mission to supply the industry with high-quality sea salt for a wide range of applications. And they succeeded. They made their sea salt the highest quality on the market. Something that was only possible by sticking to a few valuable principles.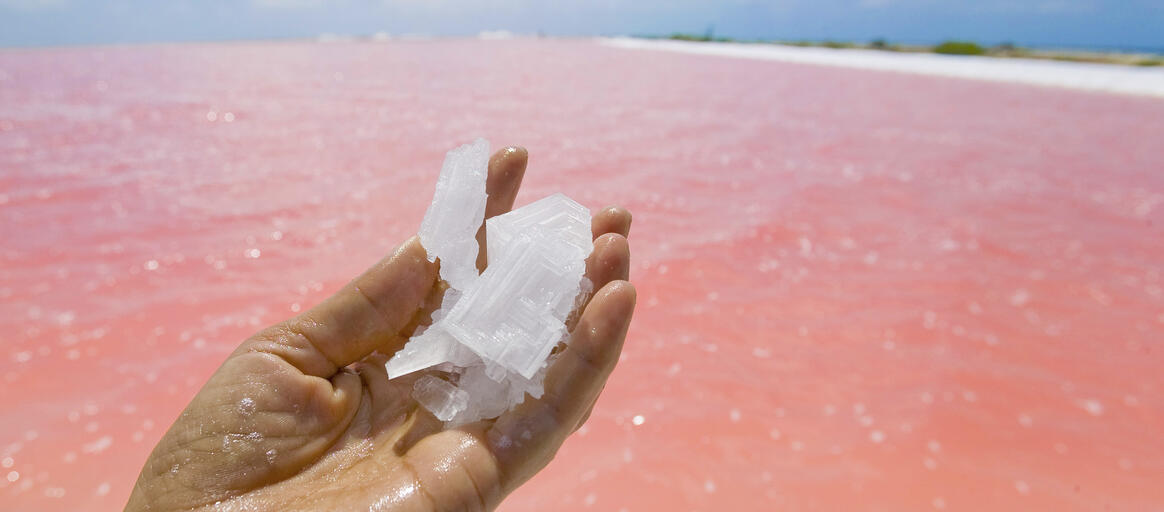 ZOUTMAN is now one of a small handful of producers who manage to offer high-quality sea salt at international scale (BRC, IFS, ISO 14001, Kosher-certified).
1. Anything for supreme quality
No expense is spared to reach the highest quality. Optical cleaning for instance: a pneumatic technique which manages to remove even the minutest impurities. Or ultrafiltering, which purifies ZOUTMAN's brine down to microscopic level.
Thanks to these and many other investments, ZOUTMAN is now one of a small handful of producers who manage to offer high-quality sea salt at international scale (BRC, IFS, ISO 14001, Kosher-certified). Each year, the company ships out 300,000 to 450,000 tonnes to over 60 countries of destination across the globe. ZOUTMAN sea salt is used as food salt, but equally as softening salt, road salt, agricultural salt and even as salt for swimming pools. The salt refinery based in Roeselare is widely considered to be one of the most advanced facilities in the world.
2. The customer at the heart of all we do
At ZOUTMAN, our focus rests squarely on serving our customers, perhaps even a little obsessively so. We make a point of making sure someone is available to answer the phone 24/7 and assist customers at all times. Making sure our shipments are delivered on time and fully compliant with the customer's order. Making sure we actually listen to any complaints and tackling anything that may have gone wrong right away.
3. Sustainability is no idle concept
We believe it is important to extol the virtues of the natural benefits of sea salt. For instance, we keep a close eye on making sure that our ecological footprint is kept down to the bare minimum at every stage of the production process. Which, at ZOUTMAN, goes well beyond putting up solar panels on our rooftop. We recover all of our process water. We use waterway transport as widely as possible. We pour substantial investments into digitalisation and reducing the paper mountain.
But our biggest ecological credential continues to rest with the raw material. Sea salt is harvested by harnessing the forces of nature. Sun, sea and a warm and gentle sea breeze. That is all that is needed.
4. A diligent team
Bart and Peter Sobry's pragmatism and perseverance have remained unchanged over the years. What's more, our employees are of the same calibre. It ensures that we are never completely satisfied and want to do things just a little better every day.