About us
ZOUTMAN's tale of growth got under way in 1990. Bart and Peter Sobry noticed that a lot of companies were specifically looking for sea salt, attracted especially by its gastronomic character and the ecological benefits it has to offer.
The brothers came up with a plan to provide the industry with high quality sea salt, for a broad range of applications. By sticking to a number of valued principles, since then ZOUTMAN's sea salt has gone from strength to strength to become the best quality sea salt on the market.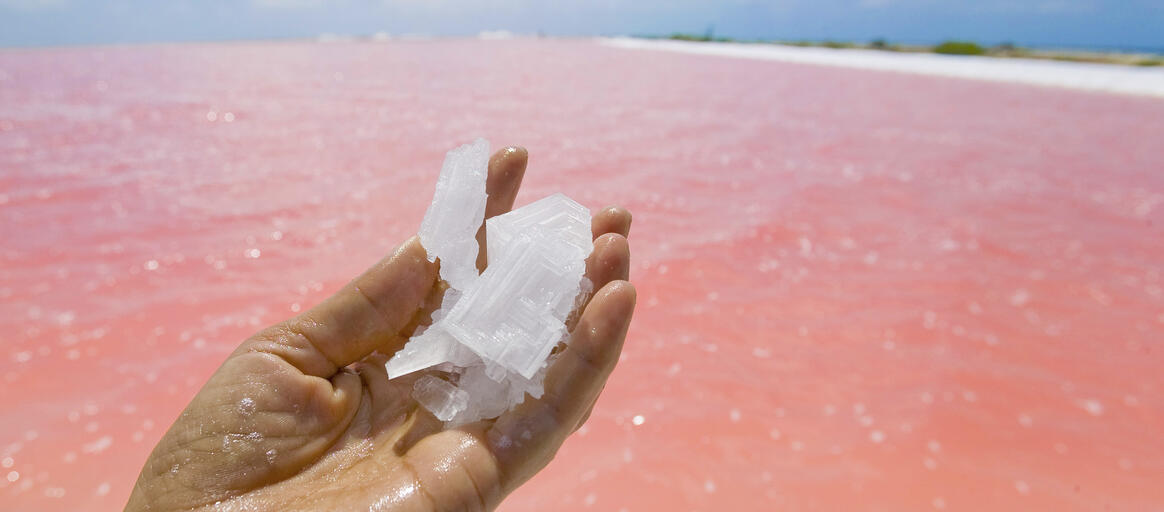 To date, ZOUTMAN remains one of only a small handful of producers that provide high quality sea salt on an international scale.
1. Quality is sacred
To achieve the superlative quality it offers, ZOUTMAN spares neither effort nor expense. As illustrated, for one, by our investment in optical cleaning. This technology enables us to remove even the tiniest impurities. Then there is our use of ultrafiltering, which purifies our brine down to microscopic level.
Continuous investments enable ZOUTMAN to provide high quality sea salt on an international scale.
Our sea salt is BRC, IFS, ISO 14001 and Kosher-certified.
Each year, we ship out 300,000 to 450,000 tonnes to over 60 countries across the globe.
Our salt is used as table salt, salt for water softening, road salt, agricultural salt and even as salt for swimming pools.
Our sea salt production facilities are the most advanced in the world
2. Anything to serve the customer
ZOUTMAN places a premium on its service delivery and pulls out all the stops in this respect. We pride ourselves on the fact that we can be reached by phone at any time to help our customers as swiftly as possible. Our shipments are delivered on time and fully compliant with the customer's order. We listen actively to any complaints and tackle anything that may have gone wrong without delay.
3. Sustainability is no idle concept
We believe it is important to do justice to the natural benefits of sea salt. For instance, we keep a close eye on making sure that our ecological footprint is kept down to the bare minimum at every stage of the production process. Which, at ZOUTMAN, goes well beyond putting up solar panels on our rooftop. We recover all our process water and use waterway transport as widely as possible. We pour substantial investments into digitalisation and reducing the paper mountain.
Yet the biggest ecological strong suit continues to rest with the raw material. Sea salt is harvested by harnessing the forces of nature. Sun, sea and a warm and gentle sea breeze are all it takes.
4. Multimodal logistics are the future
The logistical costs account for a staggering 70% of the salt's selling price. A propitious location and efficient transport operations are not an option but a definite must in our line of business. From as far back as the early 1990s, we decided to go for water-dependent sites in the heart of Europe. A decision that is now bearing fruit for our customers. By way of seagoing and inland waterway transport, ZOUTMAN delivers great value salt worldwide.
Needless to add, we also have excellent road transport links across the European motorways. At our North Sea Port site, we even load and unload freight trains.
5. A hard-working team
Bart and Peter Sobry's tenacity and sense of pragmatism have remained undimmed over the years. What's more, our employees are of the same calibre. This sees us consistently challenge ourselves to do just that little bit better every single day. Which translates into high grade products and superlative service delivery, all with you in mind.