Why every municipality should think about de-icing salt in the summer
The last time that Europe had to brave extreme winter weather was in 2010. A large number of snowy days combined with extremely frigid temperatures caused much chaos on for example the Belgian and Dutch roads. After the first sting of winter, cities and municipalities had run out of de-icing salt, and the salt manufacturers could not deliver on time. The analysis shows that the shortage was caused by late orders and a lack of reserves in the municipalities. Fortunately, there are helpful solutions to avoid getting into trouble with de-icing salt stock during the next harsh winter.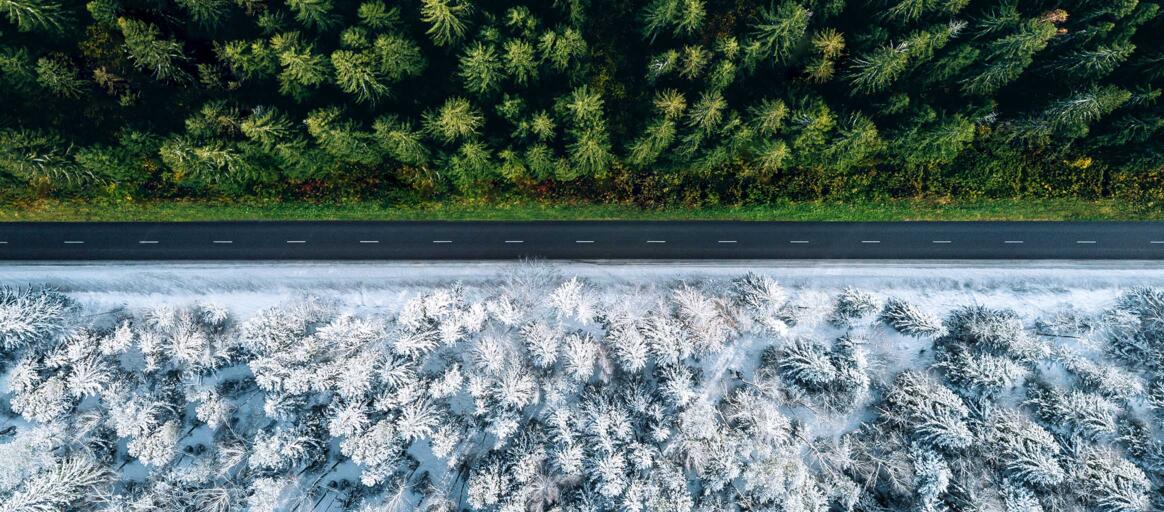 It is beneficial for cities and municipalities to purchase their de-icing salt up front in the summer. At that time there are favourable rates and discounts.
Cruel winter
The winter of 2010 is still clear in everyone's mind. Freezing cold and snow got the upper hand. Because so few municipalities had prepared for such a harsh winter, de-icing salt quickly ran out. In many cases, the de-icing salt that was still available was of inferior quality, which led to spreading problems.
Furthermore, some suppliers took advantage of the shortage by charging extortionate prices for de-icing salt. The results were predictable: chaos on the roads, numerous accidents, disrupted public transport and economic damage that ran into the millions. The municipalities were, therefore, hit with an unexpectedly high winter bill.
Buy de-icing salt in summer
Sooner or later Europe will experience such a harsh winter once again. In Germany, this has already been anticipated, and the municipalities store enough de-icing salt well in advance. In Belgium, on the other hand, de-icing salt is usually only ordered at the time when freezing weather is predicted. Of course, then it is already too late.
It is, however, beneficial for cities and municipalities to purchase their de-icing salt up front in the summer. At that time there are favourable rates and discounts. The problem is that buyers are uncertain about the exact amount of de-icing salt they have to purchase. Nobody wants to spend too much money and be stuck with a significant residual stock. That is why more and more municipalities, such as Wevelgem in West-Flanders, are switching to a formula whereby the de-icing salt is reserved.
Reserve your de-icing salt
ZOUTMAN is currently the only de-icing salt supplier that offers cities and municipalities the opportunity to reserve de-icing salt. The concept is simple: reserve a sufficiently large amount of de-icing salt to brave even the harshest of winters, but only buy the salt that you actually need. Suppose you reserve 150 tonnes of de-icing salt, but because of a mild winter you only need 25 tons, then you only pay for those 25 tonnes. ZOUTMAN asks for a small reservation fee for the full amount reserved, but this is nothing compared to the purchase price of the de-icing salt or the costs associated with a de-icing salt shortage during the winter.
Furthermore, you do not have to worry about the storage of your de-icing salt. ZOUTMAN keeps the reserved salt in its own hangar and guarantees you the delivery on demand. This allows you to make considerable savings on storage costs.
Contact our experts
You may not want to think of harsh winter times right now. However, it is wise to avoid having to worry in a few months. It is better to err on the side of caution and contact our experts today for a tailor-made proposal.