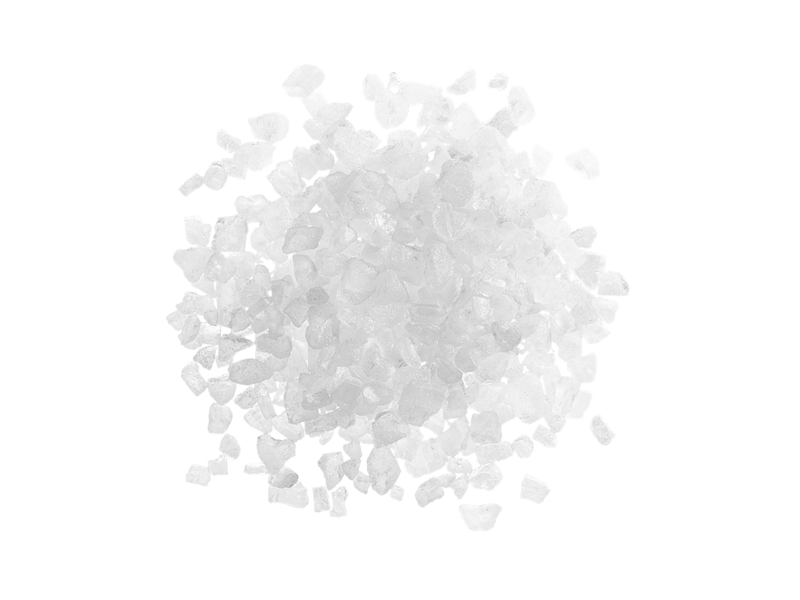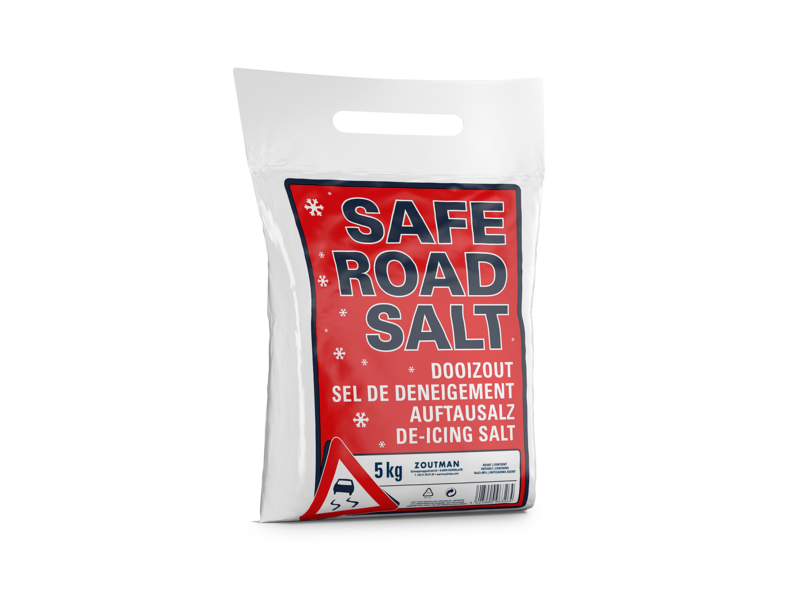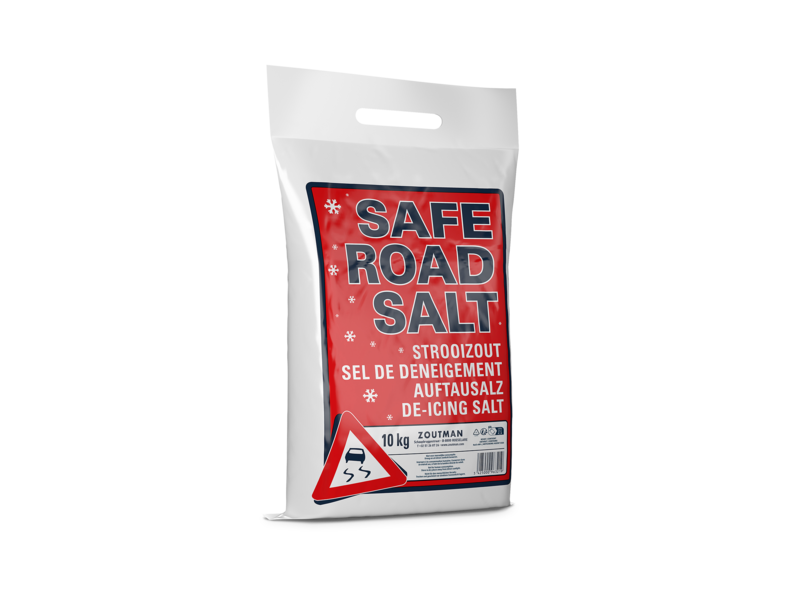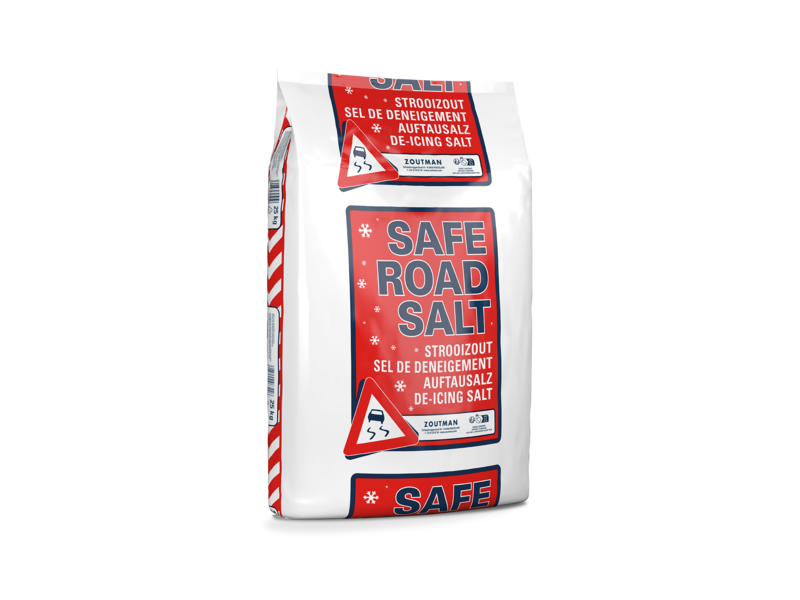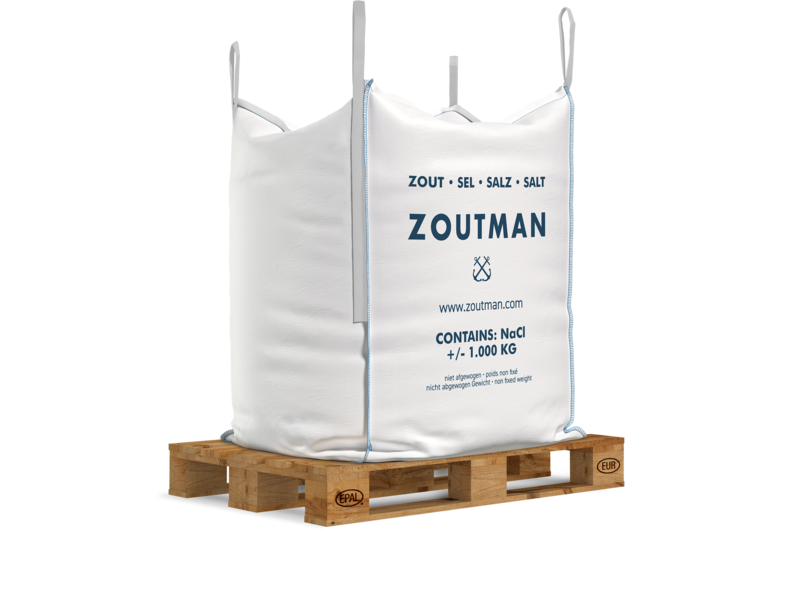 SAFE ROAD SALT® de-icing salt
SAFE ROAD SALT is a dry de-icing salt with a grain size up to 5mm. The specific particle size distribution of fine and coarse salt is the guarantee for an optimal melting result and minimal consumption. Thanks to an added anti-caking agent, this de-icing salt is well-flowing and easy to spread. SAFE ROAD SALT is suitable for both preventive and curative use and is effective up to -12°C. It's ideal in combination with salt brine for pre-wet salting.
Show all product specifications
Application
SAFE ROAD SALT is effective up to -12°C and is the ideal solution to keep roads, parking lots, sidewalks, ... ice-free. SAFE ROAD SALT is appropriate for preventive and curative use.
Class A road salt

Dry and easy to sprinkle.

Robust packaging

Our bagged goods are UV resistant and watertight.

Fast and punctual deliveries

Including at times when it really matters.

Right proportion of fine and coarse grains

Delivering fast and lasting melting results.

Sustainable road salt

Derived from renewable sources.

Belgian quality

Excellent customer service included.
Product specifications
Packaging
5 KG BAGS
10 KG BAGS
25 KG BAGS
1000 KG BIG BAG
1250 KG BIG BAG
BULK SHIP
Quality
EN 16811-1
CROW
AFNOR NF
BS 3247
TL-Streu
Additives
Available with an anticaking agent (E535)
Shipment
Trailer truck
Tipper
Silo truck
Train
Ship
Request technical sheets.
We'll send it to your email address.
Request