3 tips to drastically save on the costs of salt brine
Salt brine is a cost-efficient alternative to dry salt. Making your own salt brine, however, is not as economical as you may think. There's handling costs, water, storage, maintenance, follow-up, … to pay for, not to mention the fact that the quality of home-made salt brine is anyone's guess. Opting for ready-to-use brine in combination with a brine tank can be up to seven times cheaper than using a brine maker. What's more, you can always play it extra safe by renting your brine tank. Read on to discover our expert's three tips to save on your salt brine costs.
Companies can always take the test with a rental tank supplied by tanking specialist LIQSON.
Tip #1: opt for ready-to-use salt brine
"Making salt brine is more complex than dissolving salt in water," says Bert Lamote, Commercial Director at ZOUTMAN. "It's actually an extremely delicate product. The salt concentration must be spot on and the quality of the brine must be closely monitored as well. If you opt for ZOUTMAN's ready-to-use brine, however, you can rest assured you're working with a top-quality product made by experts. There's no waste of water or whatsoever, and no corrosive salt dust is formed during unloading. Moreover, clogging or clotting of the salt-solubilizer is definitely a thing of the past," he continues.
And it doesn't end there. If you opt for ready-to-use salt brine, you neither need covered storage space nor have to deal with heavy bags of salt. Maintenance, too, is minimal in comparison with classic brine makers. All this results in a considerable financial profit year after year, especially if you're based in a country where wage costs are rather high. Ready-to-use salt brine is always the cheaper solution, even compared to salt in big bags and bulk salt. Not to mention the reduced risk of back injuries and other types of accidents at work.
Tip #2: invest in a brine tank
Evidently, placing an order for ready-to-use salt brine requires being able to stock it somewhere. ZOUTMAN has the solution at hand. "When it comes to brine tanks, we offer our customers a well-thought-out and practical solution," explains Lamote. "We maintain close contact with reputed tank builders who have everything it takes to build the best possible tank for a specific customer or application. Our brine tanks are always vertically shaped and take up no more than 9 m² of floor space. Ideally, the customer opts or a tank of one and a half to two times the volume of a full truck, namely 42 or 52 m³. A large volume like that automatically gets you a better rate and it means you'll never be short on brine."
ZOUTMAN customers can also opt to have their salt brine delivery fully automated. In that case, a telemetry system triggers an alarm whenever the contents of the brine tank reach their minimum level. Since salt brine is an indispensable raw material for many applications, this type of automation is an ideal solution for companies to guarantee their continuous supply.
In the search for the best tank producer, ZOUTMAN took both quality and price range into account. The result is a sustainable tank with a very interesting price tag. "Investing in a brine tank starts to pay for itself after a year and a half," Lamote elaborates. "Ultimately, you pay seven times less than you would for a traditional salt solution. Feedback has been positive so far, as we've already successfully implemented this combination of brine salt and a storage tank for Gourmand, a food company based in Mouscron."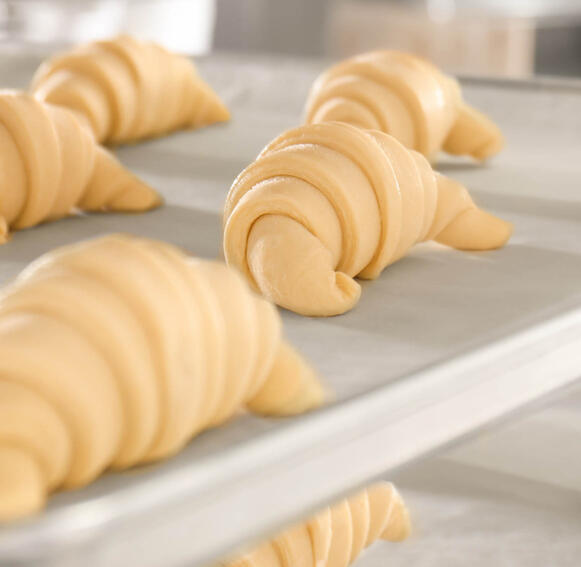 Case study: Gourmand
Mouscron-based food company Gourmand used to make its own salt brine until the job became too much to handle. Gourmand had been (and still is) experiencing a strong growth, to the point at which its staff had to process around 40 bags of salt every day. Handling costs started skyrocketing and warehousing took up a lot of precious time to boot. By switching to ZOUTMAN's ready-to-use food grade salt brine and a storage tank of 42 m³, the food company ultimately saved so much on labour costs that their investment was quick to pay for itself.
Tip #3: rent a brine tank
Companies can always take the test with a rental tank supplied by tanking specialist LIQSON. Basiel Sobry, Managing Director at LIQSON, explains: "Renting a brine tank from LIQSON is the ideal solution for pilot projects in the food industry. What's more, our rental tanks are a great means to always have some supply at hand in urgent cases, for example during severe winters when roads need to be cleared of snow as quickly as possible."
Renting from LIQSON also means being able to rely on fast service, as their brine tanks can already be operational four hours after ordering. "With longer rental periods, we periodically check the pump and respond instantly in case of any problem," Sobry continues. "In short, our users have nothing to worry about. Even when they suddenly require a larger tank, LIQSON will immediately replace their previous tank with a larger version. In other words, renting a brine tank is always beneficial no matter how your needs may change in the long run."
Curious to find out how much you can save with ready-to-use salt brine and a brine tank? Contact us today and receive our free brine calculator tailored to your company!