SOFT-SEL® LIQUID, liquid salt for water softening
For companies which require substantial amounts of softened process water, checking and replenishing the water softening systems can prove a time-consuming affair. Staff are forced to lug around heavy bags and the merest oversight can have a disastrous impact on the continuity of your production.
ZOUTMAN has come up with the perfect solution for these tribulations. And you can take that quite literally. We deliver the salt in liquid form to your production site. The salt brine is automatically routed to the water softener by way of a tank. A great improvement for the ergonomics in your workplace.
Show all product specifications
Application
Liquid salt for water softening may be used in any industrial water softener. If you are using traditional salt tablets, you will need to replenish the water softener yourself in order to make brine. Liquid salt for water softening puts an end to this manual job.
An end to lifting and lugging

Lugging around heavy bags of salt is now a thing of the past.

Real-time stock monitoring

We monitor your stock 24/7 and call round unprompted to replenish the stock as and when required.

100% natural product

Contains no artificial additives.

Exceeds the strictest standard (EN 973 type A)

Softening salt of food grade quality.

Up to 40% cheaper than salt tablets

Save on labour and storage costs while you are at it.

Belgian quality

Excellent customer service included.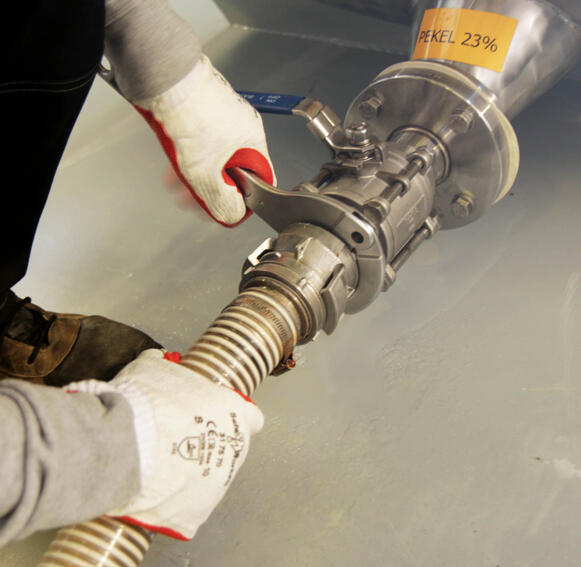 Up to 40% cheaper than salt tablets
SOFT-SEL® LIQUID enables you to eliminate a lot of manual duties such as salt stock monitoring, ordering in extra supplies, storage operations and replenishing your water softeners. Plus, you get to save even more on packaging waste and storage space.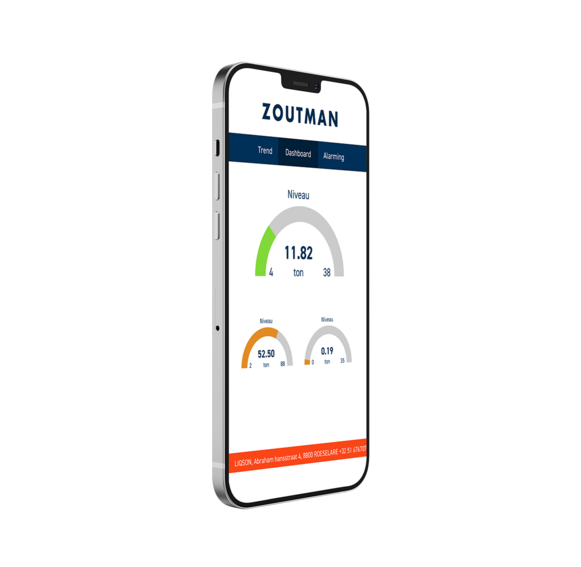 Never get caught short of salt again
Liquid salt for water softening is is definitely the way to go if you are open to the benefits of process simplification and automation. We monitor your stock 24/7 and call round unprompted to replenish the stock whenever minimum stock levels are reached. And you can check up on your salt levels yourself via our portal. Guaranteed production continuity. Sit back and relax.
Product specifications
Quality
EN 973 type A
DIN 19604
AFNOR T90-612
Additives
Does not contain additives
Request technical sheets.
We'll send it to your email address.
Request